Voor het veilig stellen van uw virtuele infrastructuur, of dit nu gebaseerd is op VMware, Hyper-V, Nutanix of AWS EC2, kunt u gebruik maken van NAKIVO Backup & Replication.
Met NAKIVO kunt u heel eenvoudig back-up schema's voor uw virtuele machines (VM's) samenstellen. Ook kunt u hele VM's repliceren naar een andere locatie.
De installatie en configuratie van NAKIVO Backup & Replication is heel eenvoudig en binnen slechts enkele minuten kunt u uw eerste VM al back-uppen.
Daarnaast kunt u NAKIVO ook gebruiken voor de back-up van fysieke Windows of Linux servers en werkstations.
Maar ook databases zoals Microsoft SQL Server en oracle RMAN, en Microsoft 365 (e-mail van Exchange Online, SharePoint, OneDrive for Business) kunt u met NAKIVO Backup & Replication back-uppen.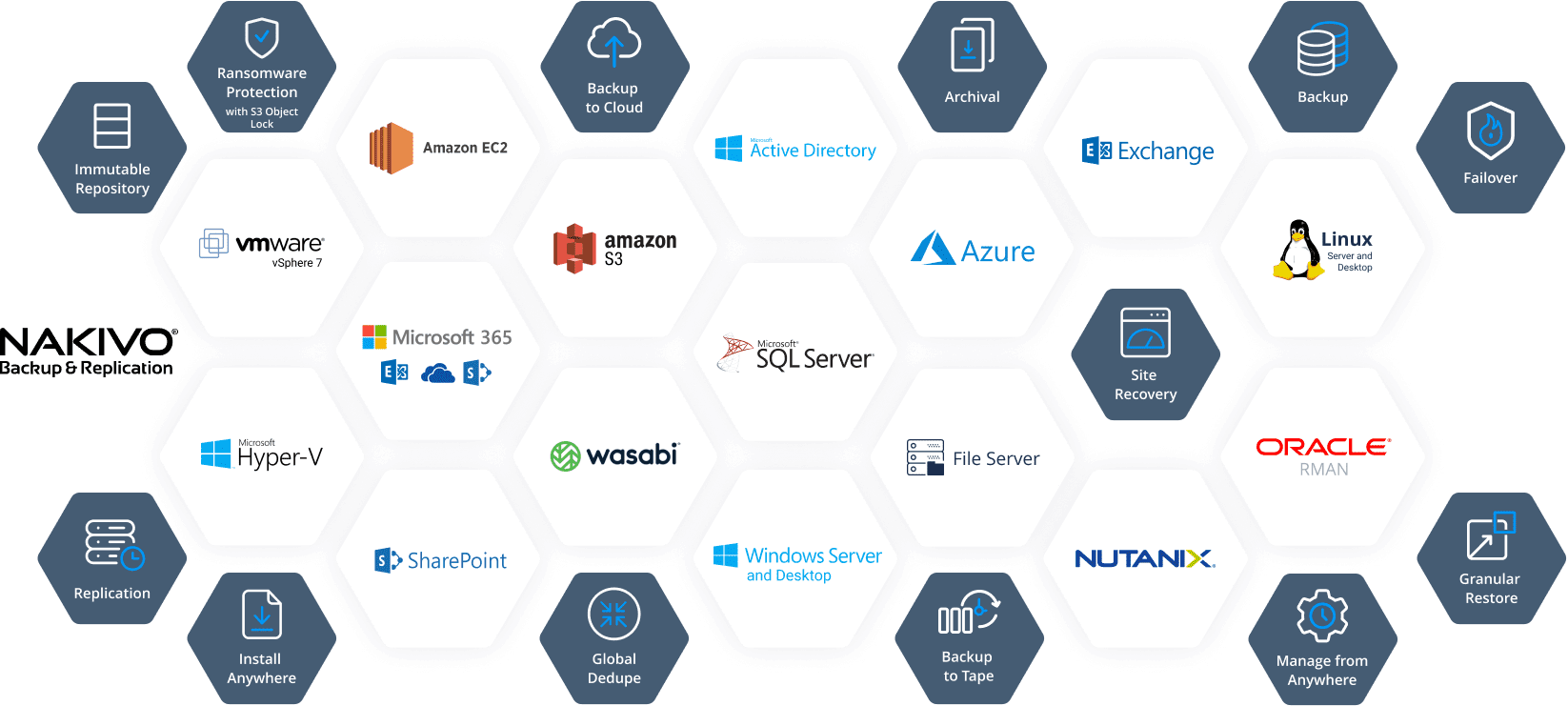 U kunt NAKIVO Backup & Replication installeren op Windows of Linux, maar NAKIVO heeft ook een kant-en-klare Virtual Appliance (VA) voor VMware en Nutanix, of direct in de Amazon AWS Cloud als voorgeinstalleerde Amazon Machine Image (AMI).
NAKIVO NAS Backup Appliance
Maak van uw NAS een Hyperconverged Backup Appliance door NAKIVO te installeren op een Synology, QNAP, ASUSTOR, NETGEAR, FreeNAS, of Western Digital NAS.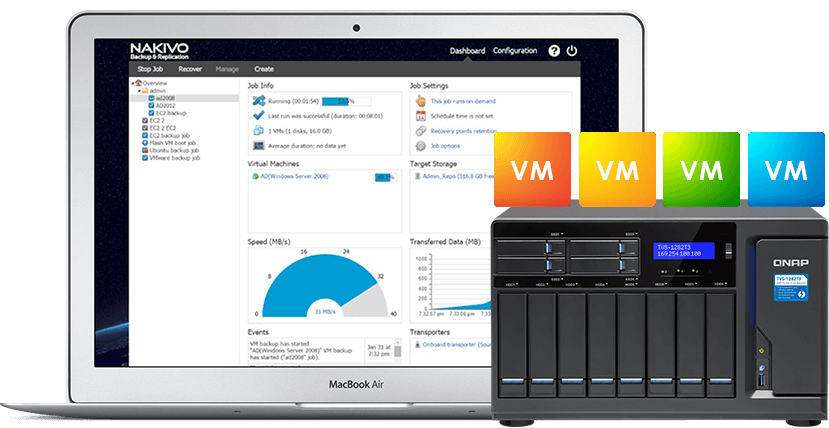 Next One is gecertificeerd NAKIVO Partner.